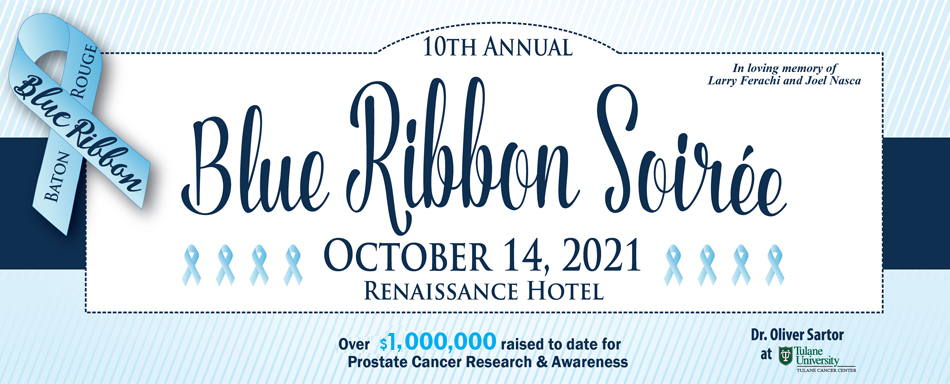 Thanks to Our Early Bird Sponsors
The Blue Ribbon Soiree will be the recipient of money raised in Calandro's Supermarket Annual Rare Whiskey Raffle, which will be held this December. Please stay tuned for details.

All of our Food & Beverage Sponsors, Capitol City Produce, Celebration Sponsor
Wampold Companies, Celebration Sponsor
Citizens Bank & Trust, Celebration Sponsor
The Vince Ferachi Family, Celebration Sponsor
Dr. Oliver Sartor, Revelry Sponsor
Louisiana Urology, Merrymaker Sponsor
Jane and Ryan Bicknell, Merrymaker Sponsor
Major and Natalie Person, Revelry Sponsor
Cecilia Cuntz, Merrymaker Sponsor
Rouj Creole, Food Sponsor
Beausoleil, Food sponsor
Roux 61, Food Sponsor
Ichiban, Food Sponsor
2020 LSU Championship Autographed Football
Joe Burrow Autographed Jersey
$2500 gift certifcate for braces from Sherman/Balhoff
Dinner for 8 catered by Chef Jeremy Coco
Blue Runner painting
5 course dinner with paired wine for 8 at Kalurah Street Grill
Saints Blue Dog framed print
Margarita and Fajita party for 15 in private room at Superior Grill Highland Road
$2000 landscape by Mark Culotta Landscape
5 course dinner with paired wine for 6 at French Market Bistro
Donations can be made with mastercard or visa at "DONATE" link below or mail checks to
P.O. Box 84679, Baton Rouge, LA 70884
THE SOIRÉE EXPERIENCE
The 10th Annual Blue Ribbon Soirée benefiting prostate cancer research will be held at the Renaissance Hotel Ballroom in Baton Rouge and will feature silent/live auctions as well as a raffle. Tickets are $100/each and guests are encouraged to dress in blue, the color of prostate cancer awareness.
THE INSPIRATION OF THE BLUE RIBBON SOIRÉE
The Blue Ribbon Soirée is held annually in memory of Joel Nasca and Larry Ferachi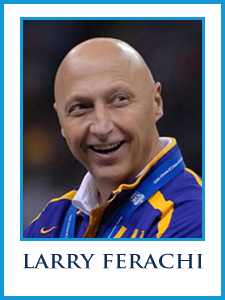 Other than skin cancer, prostate cancer is the most commonly diagnosed cancer in American men?
Prostate cancer is the second leading cause of cancer death in American men, behind only lung cancer.
About 1 man in 8 will be diagnosed with prostate cancer during his lifetime.

About 1 man in 41 will die of this disease.
The American Cancer Society estimates that:
About 248,530 new cases of prostate cancer will be diagnosed in the U.S. in 2020.

About 34,130 men in the U.S. will die of the disease in 2020